Ultimate Gift Guide for Holiday Season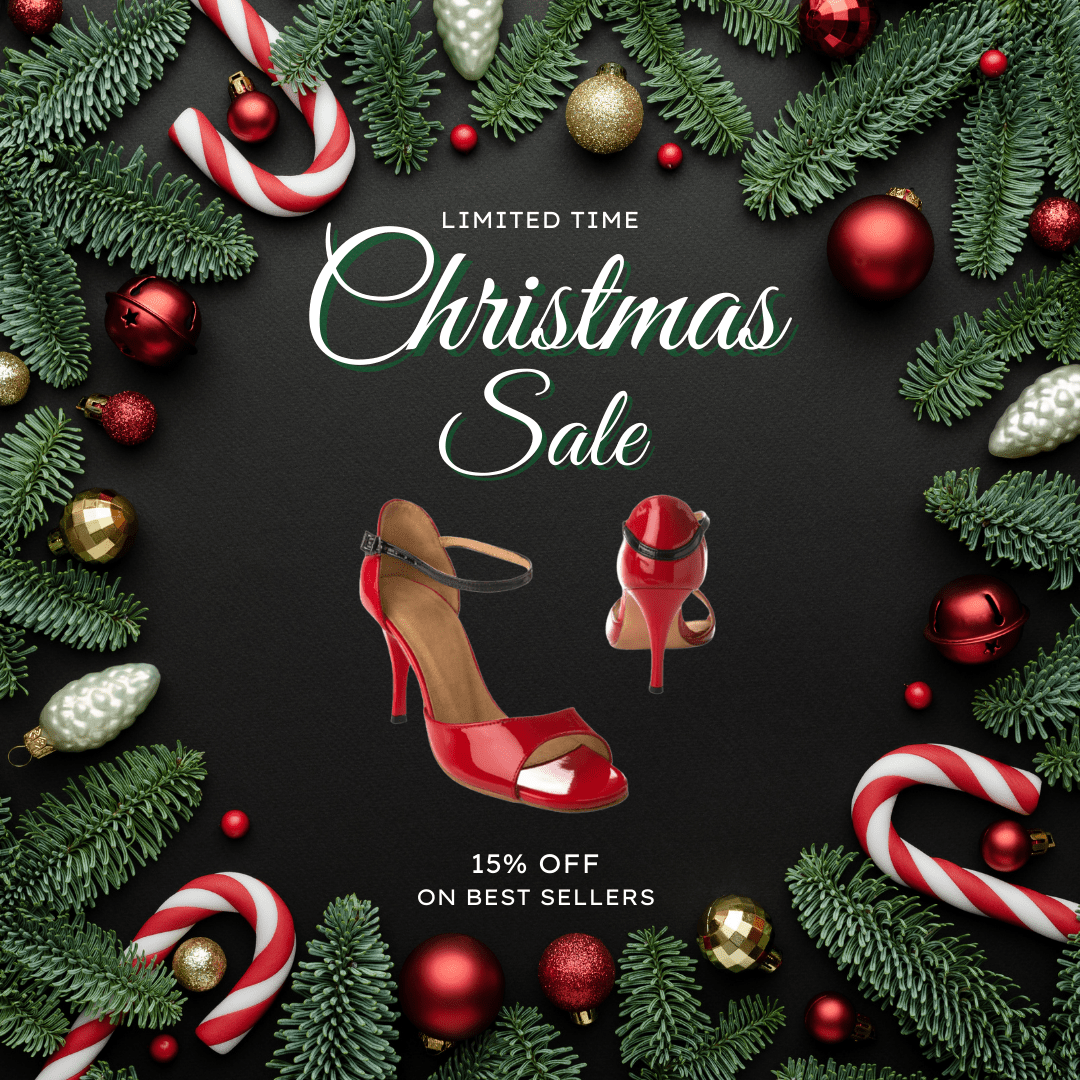 Dancers unite! It's almost the shiniest month of the year.  And if there is one thing we dancers love more than dancing, it's shoes. 
You know how you can tell when someone is really going to work it on the dance floor? The answer remains :  It's their shoes.
Get the best Christmas gift to yourself or your loved ones, here are our best selling shoes from 2022. And the best part? They're all 15% off from Friday, 9 December 2022 to 11:59PM EST until Thursday 5th January. 
Gift for her
There is no better gift idea than surprising your dancer partner with a glamour dance shoes. What better way to say "Honey, I'm home!" than sparkling shoes while the sun gleams and lights up the room. Leave the judges and audience and your partner mesmerized.
2022 Best Seller List : 
Jeanni : She is getting an award to be our one of the best seller shoes for many years. Jeanni is an essential Latin shoe for dancers who cares about their comfort with a bit of glam on top of it.
Viola : Viola takes bestseller place quickly even though she is one of our recent collections. Comfort, luxury and glam these dance boots have it all. Want to feel sexy while performing on the dance floor? Viola could be the best choice. 
Luxe: Getting ready to dance all day long? Here is our best seller practice shoes with many new colours available. It's light, breathable and highly flexible. Made of soft leather with a suede sole, this shoe is a comfort incarnate.
These are some of our best sellers, to see more please click on the link : Gift for Her
Gift for him 
What a great pleasure watching a gentlemen dance, wearing the shoes you gifted to him. Who says only women love shoes? Let me tell you something, some of our top seller shoes are from our men collection. Make yourself or your partner happy with gifting them their future favorite pair of shoes
Best Seller List : 
Mundo : Mundo is one of our best sellers in the Latin dance shoes category. The flexible and supportive style of the Mundo wins our gentlemen's heart easily.
Lapiz:
We can say this model is one of a kind without hesitation, with its unique design crafted from snakeskin patent leather and finished with a smooth patent leather toe, these elegant and comfortable shoes will turn heads as you make your entrance.
Blade: 
Ready for hours and hours of practice? Sure you are!  And for that, trust the Blade. It's light, breathable and highly flexible. Made of soft leather and mesh with a suede sole, this shoe is a comfort incarnate.
 And these are just some ideas! To see more, please click: Gifts for Him
And if you're still stuck...we also have gift cards! You can find them HERE.
***Please contact us for sizing info or if you need suggestions. We are available by email, phone, and live chat!