Anton Lebedev, Sharon Levit & Dmitry Ilyushenov Discuss Liam Men's Dance Shoe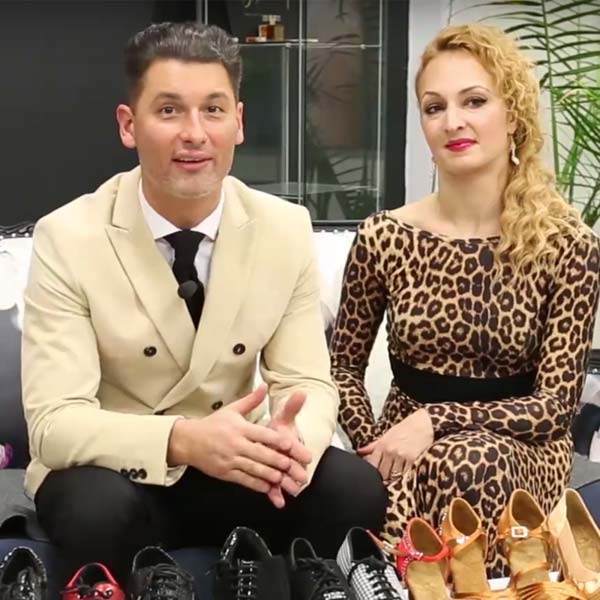 The Liam is the latest men dance shoe that is perfect for ballroom, salsa and all other kinds of Latin dance! This handsome shoe is perfect for either practice, teaching, or performance.
We sat down with Sharon Levit, co-owner of the Arthur Murray Dance Studio in Ajax and Canadian Professional Latin, Smooth, and Rhythm Champion, Dmitry Ilyushenov, the owner of the Silhouette Dance Studio and three time Canadian Professional Smooth Champion, and Anton Lebedev, Arthur Murray Ajax Studio co-owner, eight time Canadian Champion, and he is eighth in the World Championships in professional standard.
Sharon loves the fact that the Liam is a great balance between support and flexibility and Dmitry wears them for practicing and teaching. He appreciates the high quality and the fact that they last a very long time considering he wears them all the time!
And Anton remembers back to the first time he wore the Liam for an entire day. He actually forgot he had been wearing brand new shoes for the first time!
The Liam is a classic, five eyelet lace up style that is sure to become your go-to shoe for all occasions, no matter your level of dance!
The unique patent strip in addition to the high quality canvas really sets the styling of this shoe apart from the crowd. This shoe breathes easily and you'll be very comfortable wearing the Liam for many straight hours due to its supportive and flexible nature.
Shop the Liam now or check out the latest collection of men's ballroom shoes and Latin shoes from iLoveDanceShoes