Happy 46th Anniversary La Classique!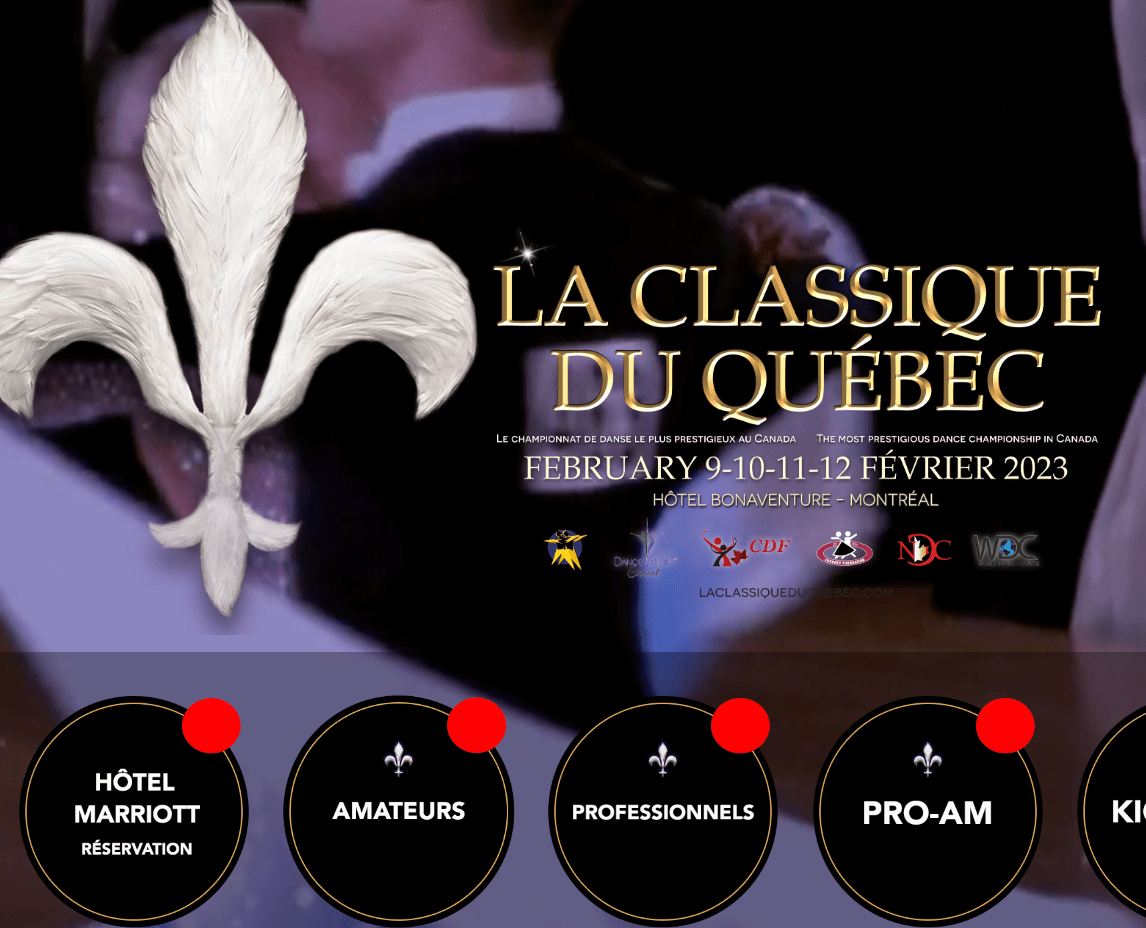 La Classique Du Québec 
"La crème de la crème !"
Another year, another big event. We're so excited to announce the 46th edition of La Classique event where you can see competition of amateurs, professionals and pro- am. 
This year, we have new dates right before valentines day! From February 9,10,11,12  the crème de la crème of talented dancers from all over the world will take to the floor at the Hotel Bonaventure in downtown Montreal. 
Whether you come to dance or to spectate, this is an event you do not want to miss.
So what's in store at La Classique this year? The event starts on Thursday morning with a PRO-AM dancer's performance and in the evening the event will continue with a fabulous gala show! 
Friday starts with a pro-am ballroom performance and the following day continues with amateurs.
If you would like to get a detailed information about the event schedule click on the following link to access the schedule file: 
http://www.laclassiqueduquebec.com/


iLoveDanceShoes will be there to share in the excitement. We can't wait to get started. When the competition begins, our team will be ready to serve you. We love interacting with our customers and provide them with the best customer service we can possibly offer. This is not just our mission; it's also our passion.

Come to say hi and discover our latest collection! 
Here is a sneak peak of what you expect to see on La Classique du Quebec this year : 
https://www.youtube.com/watch?v=Mhj1VS3S5NE&ab_channel=LaClassiqueduQu%C3%A9bec