iLoveDanceShoes is gearing up to attend Madessimo Madness 2023!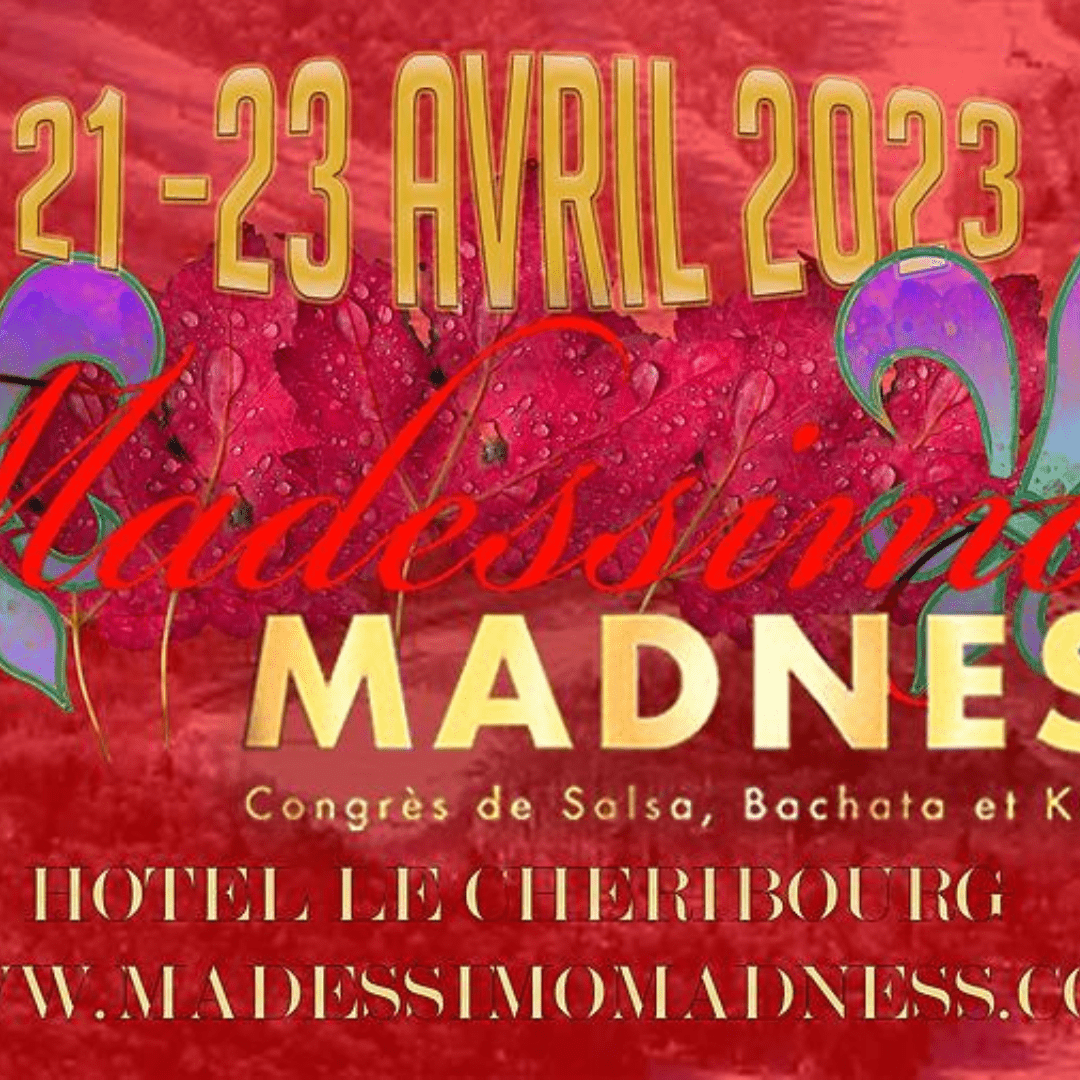 Are you a fan of Salsa, Bachata, and Kizomba? If so, be prepared for the most exciting event of the month: Madessimo Madness taking place from April 21 to April 23.
Madessimo Madness, which was established in 2011, commenced as a small-scale event with a modest turnout of 150 people at l'Auberge du Château Bromont. However, the number of participants doubled the following year and continued to sell out each year. As a result, organizers searched for a larger venue to accommodate more dancers, and for the past three years, the event has been held at the stunning Hôtel Chéribourg in Orford. 

The weekend is jam-packed with workshops, shows, and dancing with the most popular artists and DJs in the industry. Regardless of your skill level, from novice to advanced, you'll discover workshops tailored to your requirements that will assist you in taking your salsa dancing to the next level.
Just a heads up, each night of the event has a fun theme for attire, ranging from stylish leather boots and hats to comfy pajamas. So be sure to check out the website and find out what to wear for each night. And don't forget to bring your dance shoes because the dance nights go on until 3:00 am! Who needs sleep when there's amazing salsa to dance to, am I right? :)
Also , don't worry if you're feeling sore after all that dancing, we've got you covered! There will be amazing massage therapists available to help you relax, and you can even soak your feet in the foot baths. Take a break to rest your feet, and then hit the dance floor again, because let's face it, it's all about salsa!
Speaking of salsa, we're going to be there for all of it! If you're in need of new Latin shoes, we've got your back.
We can't wait! We're looking forward to seeing you there.
For more information about Madessimo Madness, please visit their website:
https://www.madessimomadness.com