Winter Magic: The SnowBall Classic 2019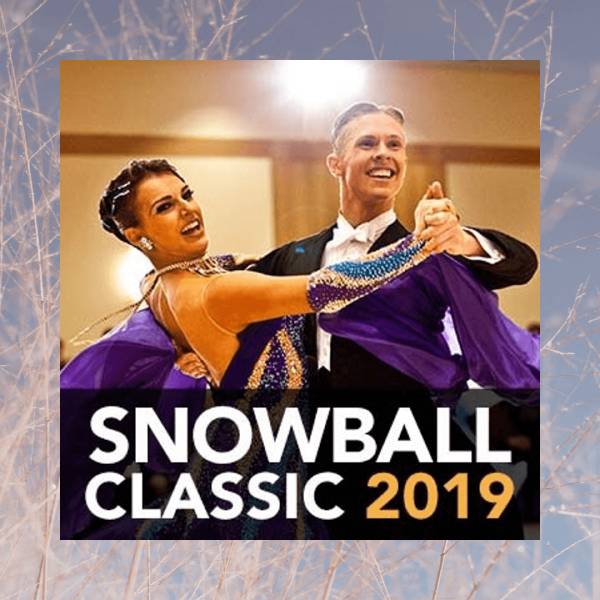 Vancouver! November just started looking a lot less dreary -- because the SnowBall Classic is coming and we can't wait to see you there!
This magical event is the perfect way to start the winter: with sparkle. From Friday, November 1st through Saturday, November 2nd, the Sheraton Vancouver Airport Hotel in Richmond, B.C. will play host to amazing dancing and shows. Whether you come to spectate or participate, you are guaranteed to have a memorable time.
Recognized by DanceSport BC (DSBC) and Canadian DanceSport (CDS) Professional Divisions, the SnowBall Classic plays host to the best dancers in International Open Adult Standard & Latin, as well as a full slate of Amateur & Teacher/Student Events. The competition is open to Seniors, Juveniles, and Juniors. Pro-Am couples may compete in International or American and also perform Showdances.
But the highlight of the Snowball Classic is the Showcase of Champions. The Showcase allows the top open couples to demonstrate their creativity and passion for dance in an entirely new way, and is by invitation of the Chairman and SnowBall Classic committee only. Dances may be in any style to any piece of music, making this a show not to be missed!
ILoveDanceShoes will be there for all of it! It's our first time at this event and we can't wait. We're bringing our entire collection of dance shoes for men and women, including our new products, and we're looking forward to helping you find the perfect shoe to reflect your personality and your dancing.
Here's when we'll be on-site:
Friday, November 1st from 18:00 to 23:00
Saturday, November 2nd from 9:00 to 23:00
So get your glitter on and we'll meet you in the ballroom!
For more information about the event, visit their website:
http://www.snowballclassic.com/