Caliente!: The Canadian Salsa & Bachata Conference IS BACK!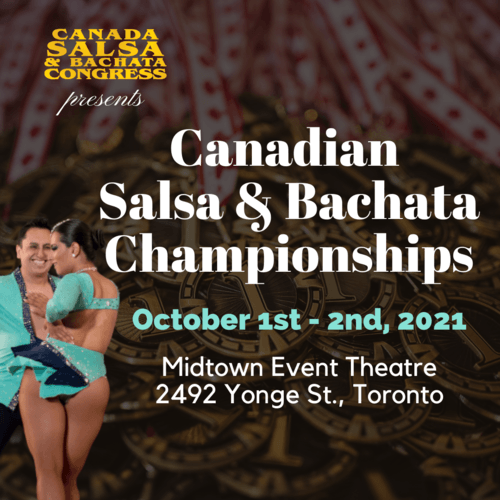 The Canada Salsa Conference is set to celebrate it's 14th anniversary next month! Though they are unable to host the usual 5 day conference due to health restrictions, you can nevertheless be sure that the Midtown Event Theatre is going to heat up the fall in a way you won't forget.

This event takes place from October 1st to the 2nd, and will be two  full (and we mean full) days of competitions, workshops, and shows. If government restrictions allow, there will also be the usual nightly parties (sleep is for the weak). The event also features competitions for Professional, Amateur, Pro-Am, Team & Junior Divisions. There will also be Showcase & Heated Divisions for Solos, Duos & Teams. And lots of Salsa, Bachata, Cha Cha Cha, Hustle, Merengue (I'm a Hustle girl myself, in case you wondered).
Where:
Midtown Event Theatre
2492 Yonge Stree, Toronto, Ontario

When we'll be there:
Friday, October 1 all day
Saturday, October 2 all day


Spectator tickets are limited so make sure to book soon! We can't wait to see you there!