How to Choose the Right Salsa Shoe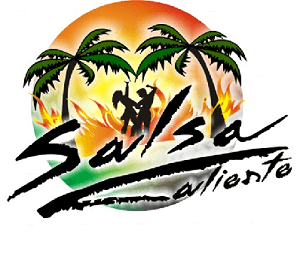 If you're just getting into Salsa, you may be wondering "Why can't I dance in street shoes?" As with all sports, you need the proper equipment to be able to perform to your maximum potential as well as to avoid injury. A proper dance shoe will allow you to move smoothly and also prevent injury to your knees and joints. Here are a couple of things to keep in mind when looking for that perfect Salsa shoe:
OPEN TOE V. CLOSED TOE
If you are new to the world of ballroom dance, you may be wondering "What's the difference?" The difference is not so much in the feel of the shoe as it is in the style. If you want a Salsa shoe – or a shoe for any Rhythm/Latin dance – open-toed is the style to focus on. Closed-toed shoes are for the Smooth/Ballroom dances such as Waltz, Tango, Foxtrot, etc.
FIT
Unlike street shoes where it doesn't matter if they're a little loose, dance shoes need to fit like a glove. This is as much for safety as it is for ease of movement – how easy is it to spin if your shoe is slipping off your heel? Feel a wobble in the ankle because the shoe isn't snug enough? Dangerous. You will know a dance shoe fits you right when it moves with your foot. It should feel snug, not painful. Furthermore, the suede sole provides just the right amount of slip-and-slide to allow you to use the floor for every pivot and flare and underarm turn while maintaining stability.
HEELS
Heel height can vary from 0.5" to 3". Working in tandem with the balance of the shoe, the heel ensures that when standing in a Latin shoe your weight is over the balls of the feet – which is all part of the Rhythm/Latin dancing technique.
If you're new to dancing, choose a lower, wider heel – there is a world of difference between walking in a 3" heel and dancing in one. Once you're comfortable in, say, 1" you can increase the height if you wish. After all, dancing in heels is a superpower.
CARE
Like any piece of sports equipment, you need to maintain your shoes. One way to do this is to invest in heel protectors. The suede patch on the heel of a dance shoe wears the fastest and a heel protector will help prolong their lifespan.
Another way to make sure you keep gliding is to brush the suede sole of your shoes whenever they start to look shiny or you feel yourself slipping. Using a shoe brush will raise the nap of the suede again and restore it to the proper texture.
Salsa dancing – and all rhythm dancing! – is full of flare and at iLoveDanceShoes we feel your shoes should reflect that. We'd love to help you choose your next pair!
…and we'll see you on the floor.