The Canadian Crown is BACK, Baby!: NDCC CCC 2021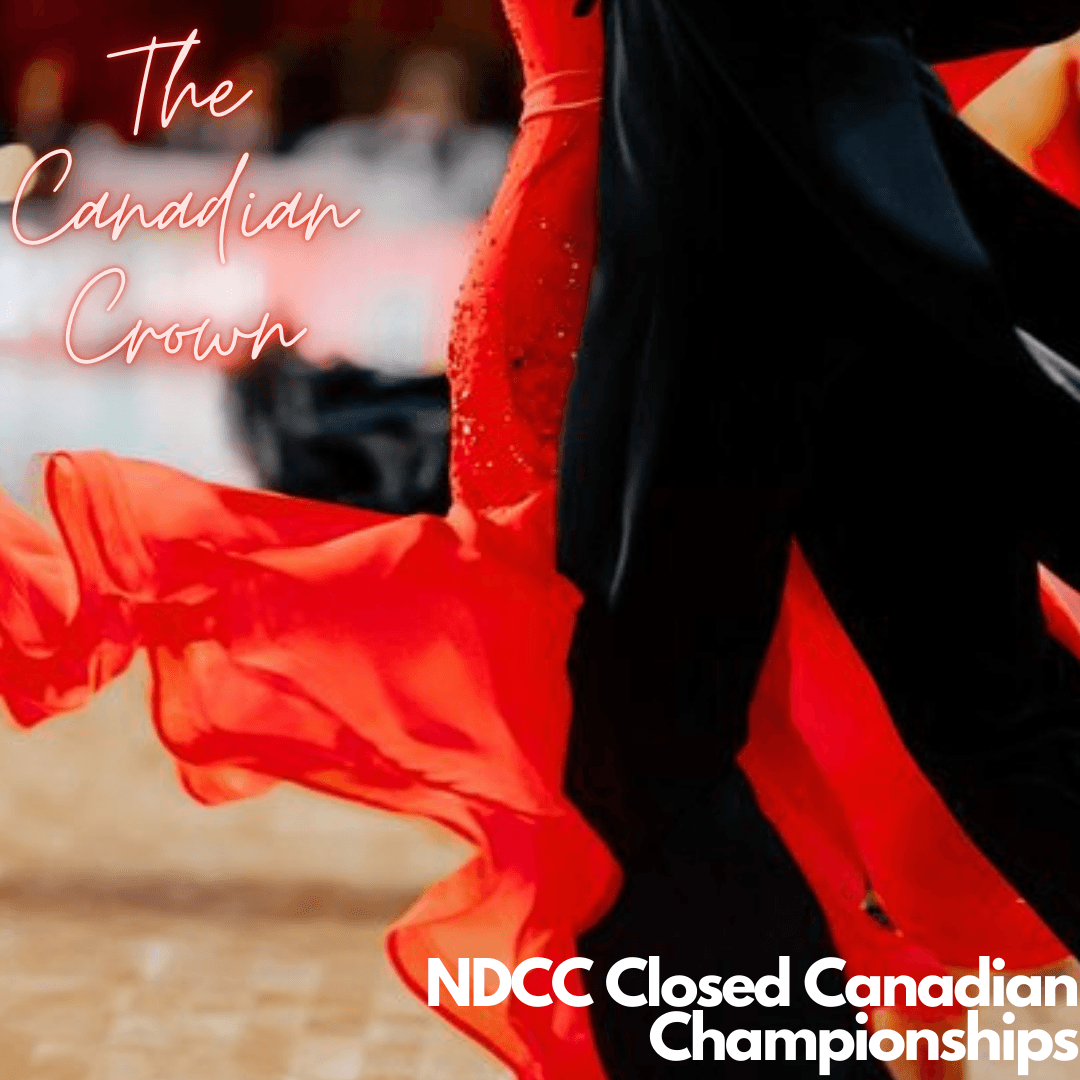 Canada! It's been an age...it's felt like forever, to be honest. And we've been going through withdrawal from everything, not the least of which has been dance competitions. Seriously, my glitter supplies are whimpering.

So it is with the deepest pleasure and gratitude that we announce our first post-pandemic competition!!!!

The NDCC'S Canadian Closed Championships is BACK, and we're already packed and ready to go, even if it is still two weeks away. That's fine. We're fine. We can wait. (No we can't).

The National Dance Council of Canada's CCC is the Canadian Championships for Pro/Am -- winners are crowned Canadian Champions. In addition to the Pro/am championships, the CCCs also include Professional and Amateur Championships in the 9- and 10-dance categories. This year's event will also feature a Cabaret competition for both Professionals and Amateurs -- you won't want to miss this!

The competition will take place in breathtaking Gatineau, QC from August 27th to 28th at the Hilton Lac-Leamy. ILoveDanceShoes will be in attendance (like I said, we're already packed and waiting at the door!) -- and to make this extra special, we'll even be presenting our new Summer & Fall Collections for 2021! That's right. New shoes. For men and women. And we love them all and can't wait to show them off.

We'll be there (with sparkle and shine) from 9:00am to 10:00pm on the 27th and 28th.
We will also be at Arthur Murray Ottawa on Thursday, August 26 from 4:00pm to 9:00pm with our collection -- just in time for you to buy shoes for the competition or your new dance classes!
Come talk dance shoes with us and let us help you find the perfect fit!

For details on registration, spectator tickets, and COVID-19 sanitary measures, please visit the event website: http://ndccnational.com/