✨Dazzling Divas: NEW Tango Dance Shoes!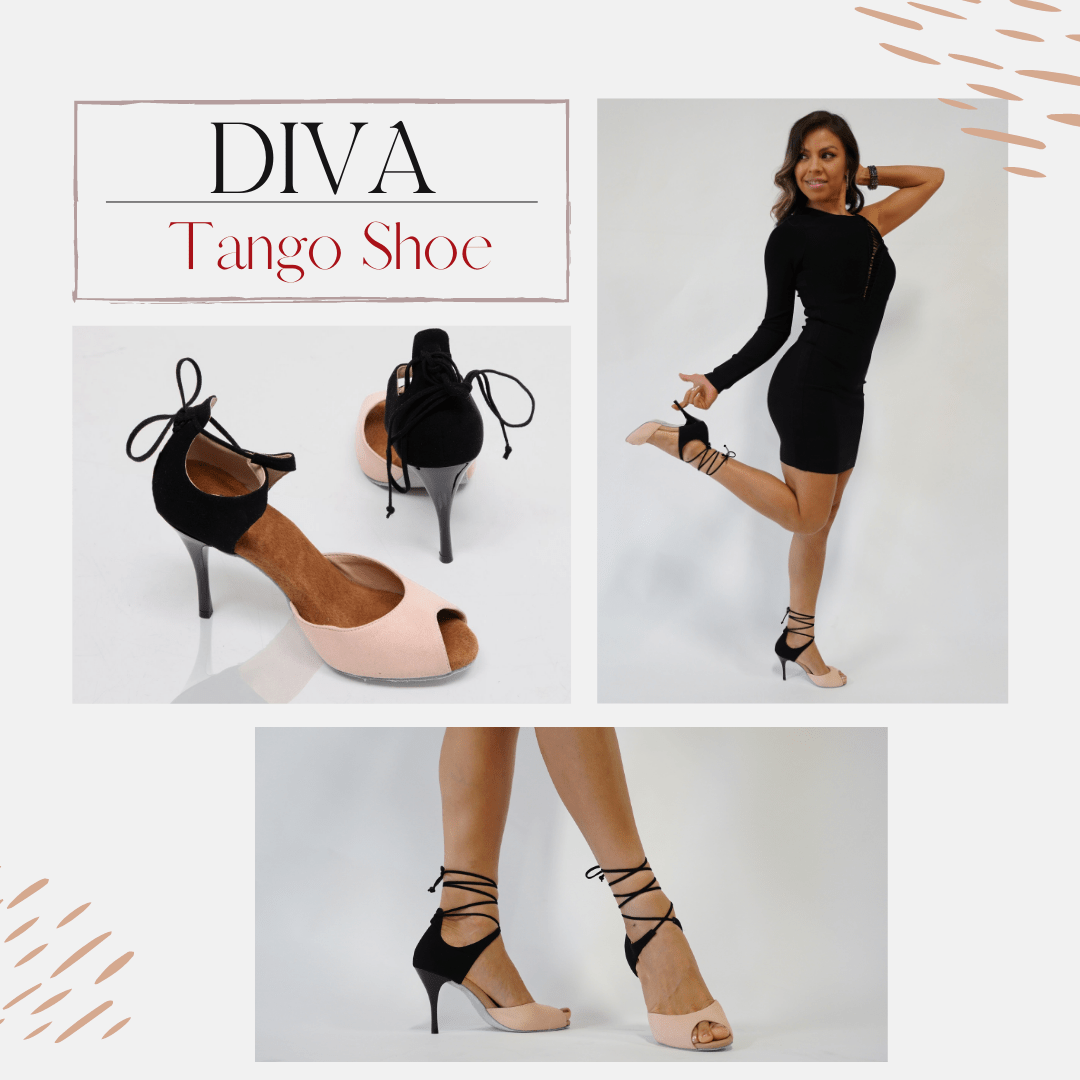 Divas aren't made, they're born: Diva Latin Heels
Thinking about how you can "wow" people in a pair of shoes, especially when it comes to dancing in them? Take your dancing to greater heights with the oh-so-sexy Diva tango shoes for ladies!
Ladies, you are queens. And this shoe will make sure everyone knows it. 
Take your Tango, Salsa, Bachata and Latin dancing to a greater level with these new sexy Diva heels!
Features that we like about the new Diva shoes:
Soft and Breathable micro-fabric 

Duo-toned : Nude and Black

Stunning 3.3-inch pencil heel

Sexy tie lace-up 
And if that weren't enough, the tie lace-up adds that little bit extra and oh wow, is it just me or did it get hot in here? You'll make a mark in these shoes, and leave the audience breathless.
Not only can these shoes make you feel and look great when you dance, they also do so when you are going out to restaurant, a nightclub or a special occasion! 
Dare to be a stiletto in a room full of a flats. 
Always wished to stand out amongst a room full of dancers? The Diva shoes do just that with its unique nude and black colour and its sexy lace that make your legs look better than they already are! Watch this short clip of the one and only Paulina Posadas Dagio dancing in the Diva tango shoes. As you can see, divas aren't just born, they are made to stand out!
Check out our other recent dance shoes that will also make you feel like a dancing queen!