Why can I not dance in normal street shoes?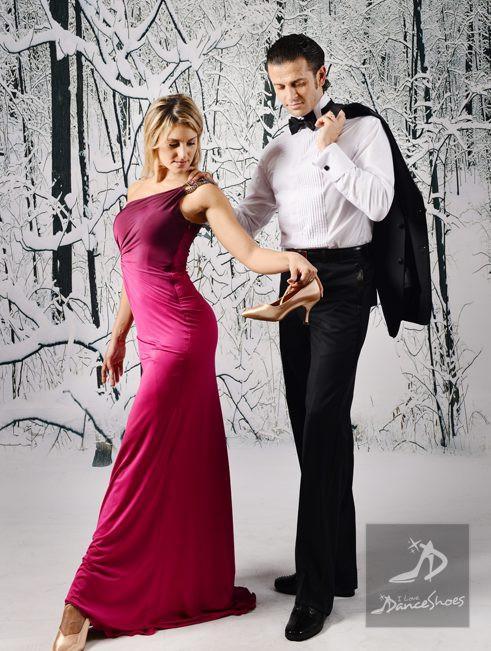 One of the most asked questions, when it comes to dance shoes, is: Why can't I wear my normal street shoes for dancing?"
The number one reason is the sole. Dance shoes have a suede sole that is perfect for both gripping the dance floor, yet allowing fluid movements such as spins and slides when needed. Both rubber, sneaker-like soles and hard plastic soles can cause injury when moving quickly across the dance floor since your foot can stop suddenly, or slip out from underneath you. The degree of control you have is much higher in suede soled shoes.
The second reason turns to engineering. Dance shoes are engineered in a particular way that ensures pressure is on the correct portion of the foot for the kind of dance the shoe was made for. Street shoes are generally made to provide neutral footing, meaning that there's equal pressure on the ball and heel of the foot. Latin dance shoes for example are engineered so that there's more weight in the ball of the foot. This allows the dancer to move more quickly and lightly across the floor without putting much weight on their heels unless necessary.
And the third and final reason why dance shoes are necessary for dance is general construction. Dance shoes are purposefully made from lightweight materials that allow the foot to move freely and gracefully. Street shoes are often heavy and clunky and don't allow for light, quick steps when moving with your partner across the dance floor.
iLoveDanceShoes only creates the best, high quality dance shoes that are customizable for all levels of dance. Our suede soled shoes are exactly what is required for both practice or performance dance.