Dance in the time of COVID: An interview with Daniel Héroux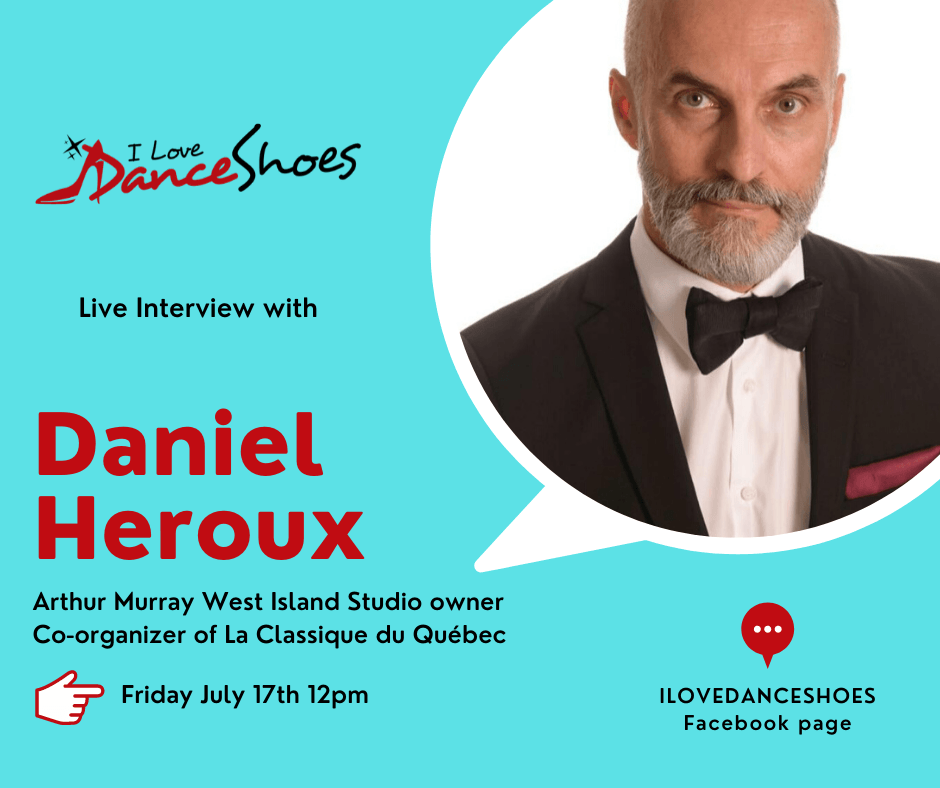 The Covid-19 pandemic continues to require social distancing and extra health and safety precautions to slow the spread and flatten the curve. While necessary, these measures have been devastating for many of us in the dancesport world. We sat down with Daniel Héroux (co-organizer of La Classique du Québec and owner of Arthur Murray West Island Montreal) and talked to him about how dancers and studios can cope with the challenges of the pandemic -- and how they can thrive in spite of it.
You can watch the entire video on our Facebook page HERE!
And stay tuned! On Friday, 14 August at 1:00pm we'll be going LIVE on Facebook with Anton Lebedev and Anna Borshch, former Canadian Standard Champions and now owners of the Arthur Murray Studio in Ajax, Ontario.
For more videos about our shoes and dancing, check out out YouTube Channel HERE.