How to take care of your dance shoes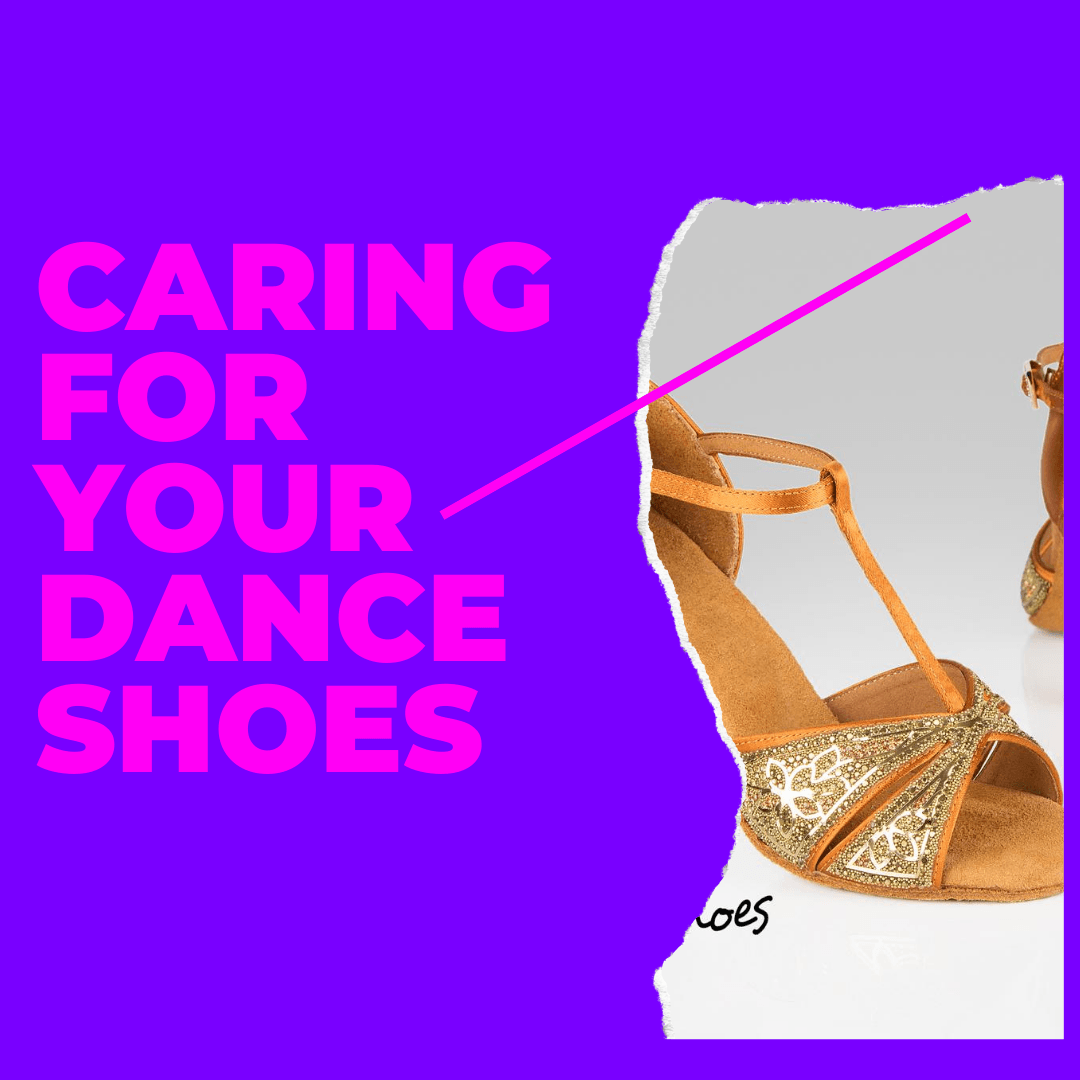 High quality dance shoes are an investment and dancers are not easy on their footwear. In order to make sure your dance shoes last and stay looking sharp, they need to be cared for properly. To help you out, we've put together some of the essential tools you'll need to look after your dance shoes as well as how to take care of your shoes, no matter the material.

CLEANING MATERIALS


Brush
A suede shoe brush is a must have for all dancers with suede-soled shoes.

Clean Oil
A shoe oil will help to keep your leather shoes moisturized and free of cracks.

Shoe Polish Cloth
A clean, high quality shoe polish cloth will help to keep your shoes clean and looking their best.

Water Spray Bottle
A water spray bottle is important to have on hand so that you can easily spot clean your shoes.

Below, you'll find cleaning instructions for your dance shoes:


TYPES OF SHOES


Leather shoes
If your shoes are made of leather, you should polish them once a week. Use a damp cloth to remove all dirt, then use a thin layer of cream or wax polish to preserve and moisturize the leather. This will keep your shoes looking like new!

Suede soles
If your shoes have suede soles, you'll need a suede shoe brush to raise the nap as it will eventually go flat (and possibly hard) from use. Always brush from toe to heel. You should do this immediately upon noticing if the soles of your shoes have become flat and smooth or have dirt stuck on them.

Suede shoes
For suede shoes, use a clean tooth brush to remove any dirt and a suede shampoo to remove any stains. Make sure that you use suede dressing well in advance of wearing the shoes so that they have time to dry out. Make sure you brush your shoes from front to back after applying the suede dressing.


Nubuck shoes
Clean your nubuck shoes with a cloth dipped lightly in soapy, warm water. Otherwise, follow the instructions for suede shoes.

Patent leather shoes
If your shoes are made from patent leather, clean them with a damp cloth and apply patent dressing after drying. Shine them regularly with a soft cloth. Never use regular shoe polish on patent leather.

Satin shoes
Satin shoes are more delicate than other kinds of dance shoes. Therefore there are a number of important steps to follow:

Prep: With a soft bristle brush or dry cloth, brush away any dust or dirt. Otherwise you risk rubbing the dirt into the fabric while you're cleaning.

Blot: Dampen a cloth with cold water and blot any stains. Start from the top of the shoe and follow the grain of the fabric.

Deep Cleaning: If water isn't enough to remove the stains from your shoes, try putting a small amount of hand washing liquid onto a damp cloth. Rub the cloth to produce a lather and dab any stains with the soapy cloth.

Rinse: Immediately rinse the shoe by patting with a clean cloth and cold water to remove any soapy residue.

Dry: Use a hand towel to dab your shoes dry. Rubbing the fabric could cause water marks to stain the shoes, so avoid this at all costs. Similarly, air-drying could result in watermarks so make sure you remove as much moisture as you can with the clean hand towel.


*****IMPORTANT***** Submerging your shoes in water or throwing them in the washing machine will damage the shoe and render them basically useless.


INSIDE THE SHOE
Let's be real. Our feet smell. And after wearing the same pair of shoes for hours of sweaty practice, the inside of those shoes might not smell so good. So aside from wearing socks or foot
liners, here are some things that will help keep your shoes from stinking.

Baking Soda
Sprinkle baking soda generously inside the shoe and let it sit overnight. Dump out the powder in the morning. But be cautious with leather shoes as repeated applications can dry out the leather.

Fabric Softener Sheets
Tuck a new dryer fabric softener sheet into each shoe and leave overnight to neutralize odours. And of course, take it out in the morning.

Salt
If you wear your shoes without socks, chances are they will get damp as well as smelly. Sprinkling a little salt in your shoes will act as deodorizer and also soak up dampness. Again, use only occasionally or you will dry out the leather.

Baby Powder
Baby powder is more a precautionary step that you can take before putting your shoes on to keep them from smelling. If you are prone to having stinky shoes, rub baby powder on your feet before slipping on your shoes

Charcoal Bags
Activated Charcoal, like baking soda, can help absorb unwanted odors and moisture naturally. Since charcoal is, well, black and messy, you can buy Charcoal Bags specifically designed to deodorize shoes. These are available everywhere from the pharmacy to Walmart to shoe stores.

1 comment