Don't Stop the Music: Dancing With Orthotics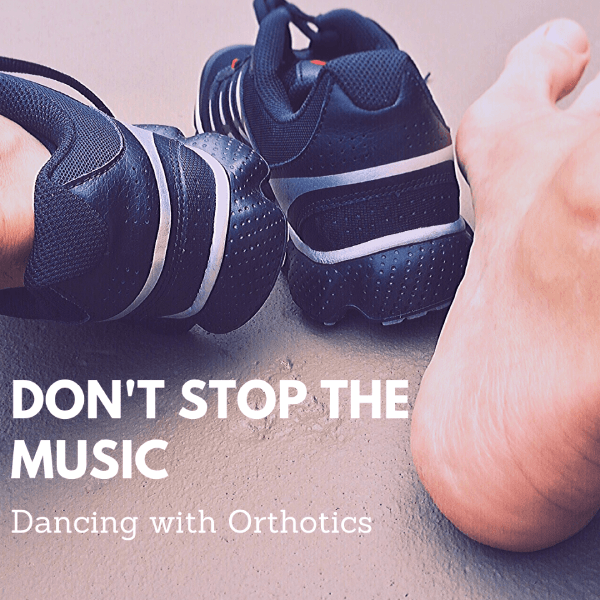 Dancers love their feet. But we are hard on them. Very hard on them. Especially if we're doing our Rumba walks properly (1). Show that floor no mercy. And we do it in heels. We know all about cramps and bunions and blisters and pinched nerves. But with the right pair of dance shoes and supportive tools we can protect our feet and keep them comfortable, so we can perform to the best of our ability. This is why many of our customer use orthotics in their dance shoes.
If you've just been told you need orthotics, or you're having problems with your feet and think you might need them, let us help you decode a little. You might need them if you find that a regular shoe – dance shoe or street shoe – does not provide enough support, no matter how well made it is. To quote Dr Amol Saxena, DPM (Doctor of Podiatric Medicine):
The most common reasons people use foot orthoses are for arch and heel pain (Plantar Fasciitis), lower leg tendonitis (problem with the Achilles and posterior tibial tendon, and "shin splints") and for knee pain, such as chondromalacia patellae, iliotibial band syndrome and "runner's knee." Foot orthoses are made from casts or scans of the feet, and incorporate measurements of your foot and legs and limb length assessment, as well as your exact medical condition.
http://www.pamf.org/sports/saxena/orthotics.html
If you are a dancer and experiencing any of these problems, orthotics are a lifesaver.
These custom-made insoles can help a dancer train their feet to be in the correct position for ultimate support and comfort. A flat foot or improperly positioned feet will not only cause sore feet, but can also lead to pain in the leg muscles and joints, the hips, and the back. Foot pain can cause issues throughout your entire body.
And for those wondering: YES, you can wear orthotics with your iLoveDanceShoes! Customers who require orthotics generally order a size up or wider-fitting dance shoes to accommodate the additional space required. Most of our models can be made wider, if necessary. Bear in mind that certain styles are better than others to pair with orthotics. An open, strappy sandal (Latin dance shoe) will not hide the orthotic, whereas a peep-toe or closed toe shoe (Ballroom dance shoe) will more easily conceal it. Practice shoes are also a good choice for orthotics as these shoes are generally more closed around the foot. Also, try to opt for a slimmer orthotic for your dance shoes – this will fit more easily inside the dance shoe.
A final note: most of our women's dance shoes have customizable heels (width, height), so this is an additional option if very high heels pose a challenge.
If you are required to wear orthotics in your dance shoes, we highly recommend sending us an email so we can assist you in choosing a style. If possible, schedule an appointment with us as well so that you have a chance to try on a variety of styles. We are based in Montreal, but travel to many events. Email us to find out if we're coming to your area! The right shoe with your orthotic will not only enable you to dance your best, but also help to prevent injury. For further information about injury prevention, please see this article:
Professional Dancers Talk About Avoiding Injury
And in the meantime...
Dance on. We'll see you on the floor.
(1) My teacher said that. You know who you are (and yes, you're right. Obviously).
Article updated 3 November 2018.
2 comments